"Great instructor, great person! You'll learn so much with him! Loves the kids like his own!"

"A very impressive first time class for my four year old daughter. She was assigned a buddy to help her thru the class and let me tell you, her buddy ( Dylan- maybe 9 or 10) was respectful and very supportive."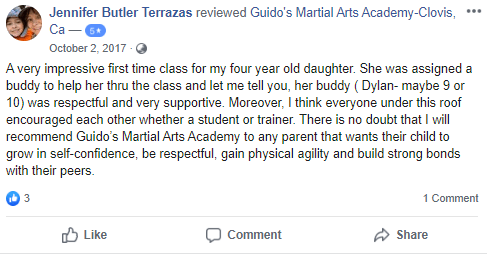 "Guido's Martial Arts has such a positive atmosphere! We are so excited that our two kids, son 5 and daughter 10 is happily enrolled here. Highly recommend this amazing dojo, come check them out you won't regret it."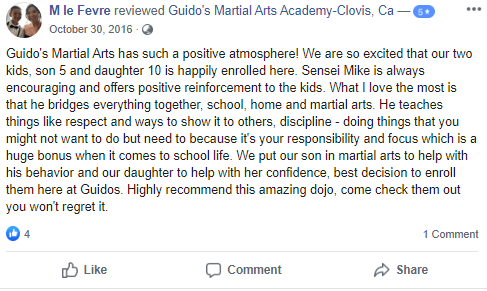 "I enrolled my daughter Haley here so she can build mostly on the indomitable spirit, self control and focus skills and every single day we've been in there, I leave impressed and wanting to come back. She loves every bit of her sessions. Proud of my baby. Thanks Guidos!!!"